Machine Tool Enclosure Design
Machine enclosures need to protect the user, prevent spills, and provide an ergonomic operator control station. I worked with my employer and an overseas enclosure manufacturer to develop a new machine enclosure for our flagship milling machine. Unveiled at the IMTS 2014 industry trade show.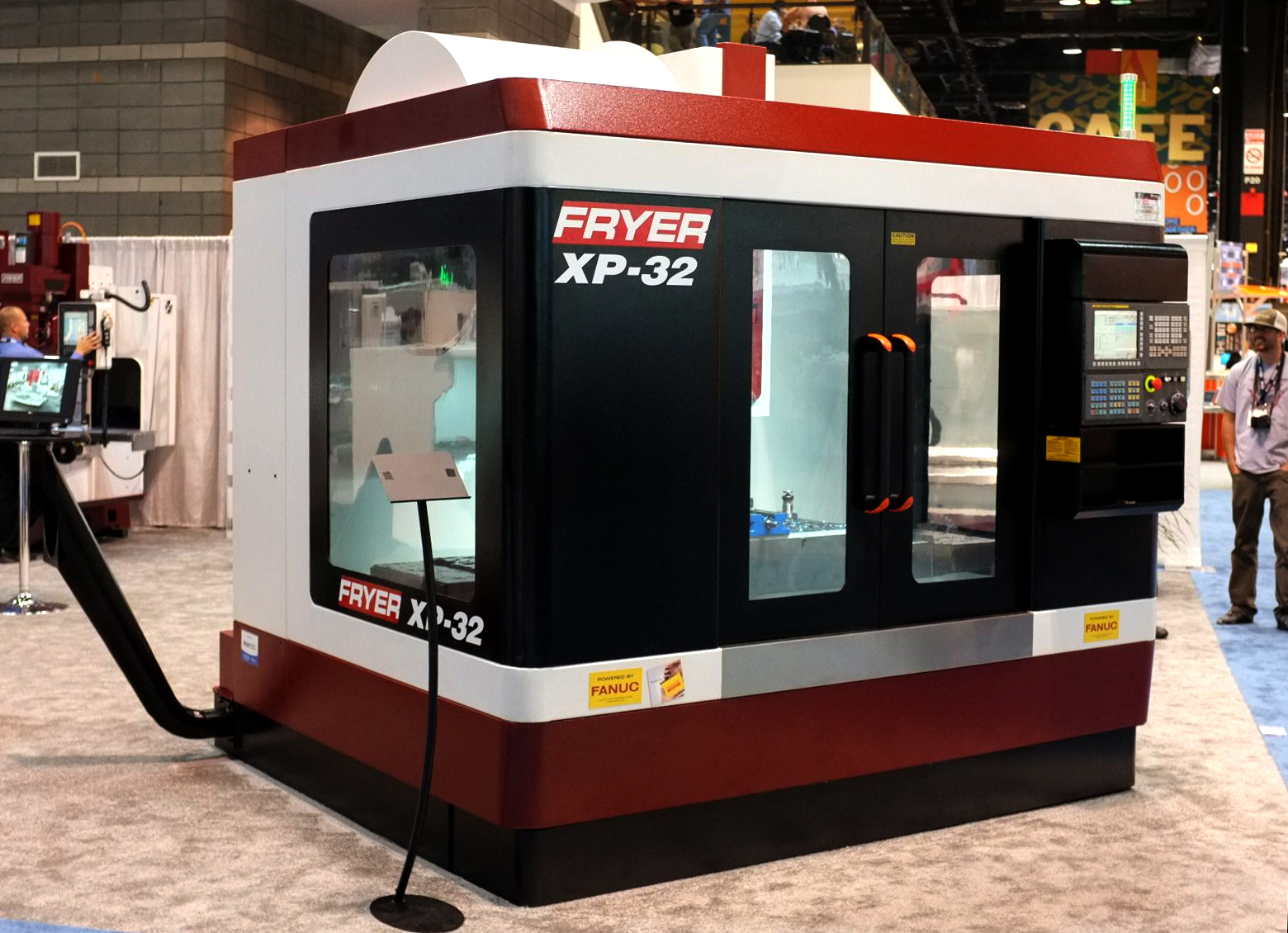 I was asked to design the enclosure for a new high-end vertical machining center.
One of the initial SolidWorks models for the machining center.
The completed milling machine, on display at the International Manufacturing Trade Show, 2014.