inMotion - Cycling Safety Light
This project was inspired by how quickly I noticed a little girl riding her bike. Her handlebar tassels were waving in the wind creating random visual motion that caught my attention. I designed a cycling safety light that mimics motion, mounted high on the cyclist for better visibility, and made from rubber to protect both helmet and user in the event of a crash.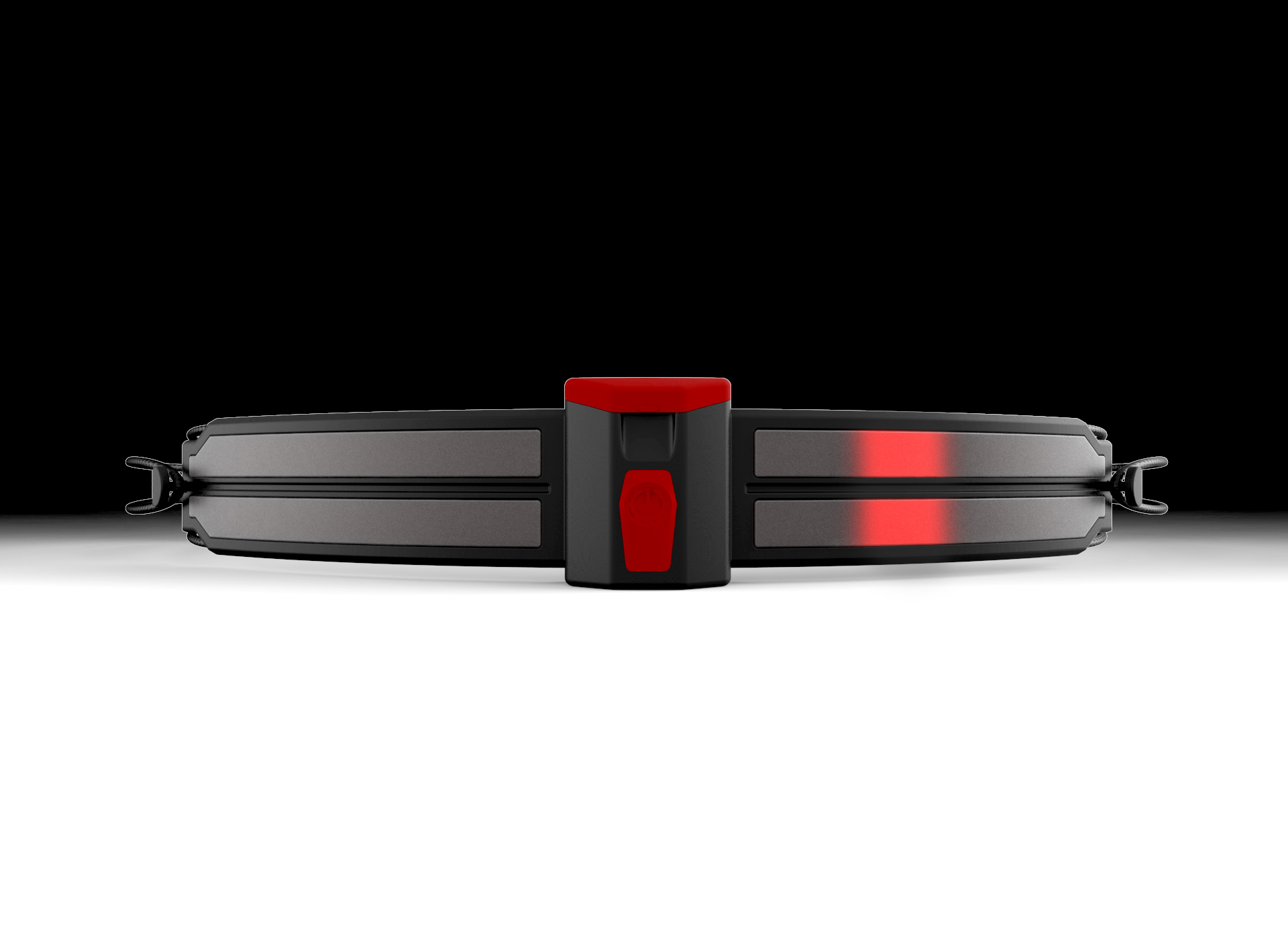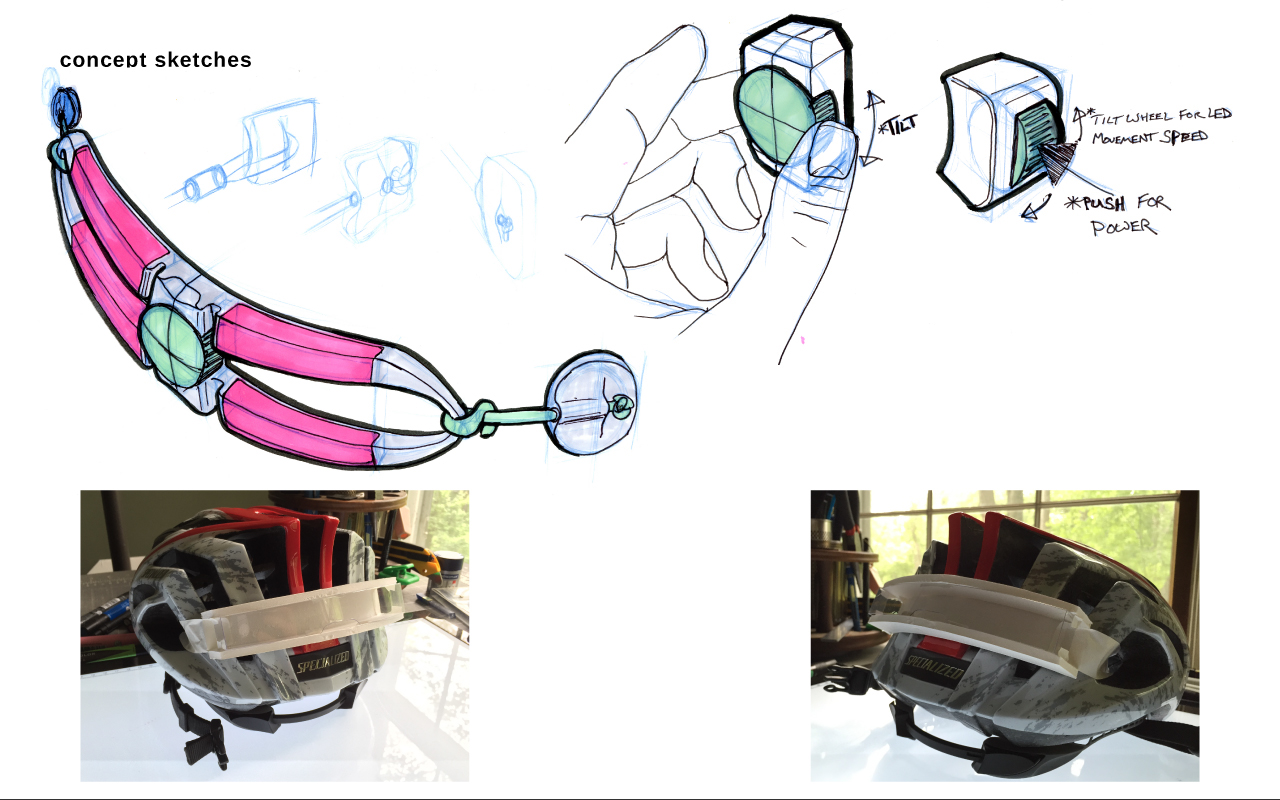 Proof of concept mock-up.  High-mounted display of motion, randomized.  Wind powered.  As I rode behind the user, he was much more noticeable and cars seemed to slow more before passing.
Testing the electronic mock-up before fusing the rubber prints.
Riding behind the user in daylight, the electronic mock-up was effective in conveying motion, but the LEDs should be brighter.  The next mockup will include thinner or clearer rubber lenses along with brighter LEDs.